So, life in lockdown, how are you finding it?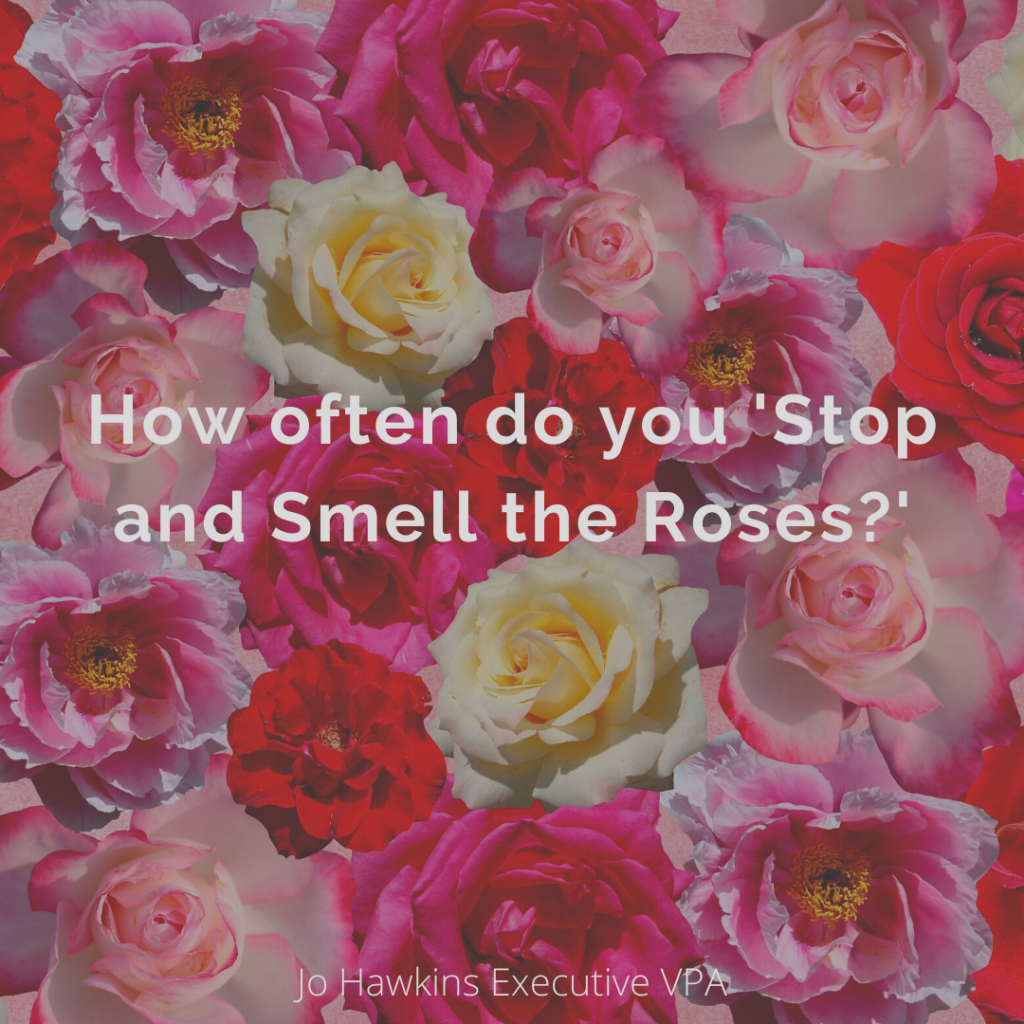 I know that for many VAs the changes will be a lot less than for people who go out to work every day. We are, after all, virtual. Aren't we?
Many VAs choose this path because it allows flexible hours, freedom from the myriad restrictions of office life and, often, the opportunity to work alone. We work from home, we are our own bosses, we call the shots, right?
Well, I know that when I leapt out of the crazy demands of corporate life eight years ago, it was to reclaim my life. I wanted to be in control, to be able to work to live, to enjoy the beautiful things in my life outside of work. That was the plan anyway.
But I realise now, things have been creeping up….
Last week, Harry and I took a break from work (well I was working, he was creating bird tables in the garage!) and sat in the garden to have lunch. Of course I appreciated the opportunity to do that, after all it's certainly not something that happens in "normal" life. But as well as appreciating it I became aware – not just casually, but fully, 'consciously aware' of the situation. I thought about what a "treat" it seemed to be, and how it would be so nice if it wasn't such a rarity. I thought about how exhausted I usually am, how busy I have allowed myself to become, how late it is when I usually get home and how, most nights, I can manage little more than eating and sleeping.
So where did the lovely, balanced, life-blend go?
Since I've had to stop doing things, like going out to meet people and working on-site for clients, I've realised how unnecessary so much of this stuff is. I realise that I don't need to spend 30 minutes in the car (not to mention the fuel) to go and meet someone for coffee to talk business when I could sit in the garden using my phone or Meetings on Zoom/Teams instead – there's an hour saved already!
We've been forced to find other ways during lockdown and, for me at least, I have found other ways that work not just well, but BETTER. I love spending time with other people, I love networking and catching up over a coffee, but what I've learned is that I really, really love having quality time at home too. I don't want to be frazzled and stressed-out and drained at the end of a long day rushing about everywhere. I want to sit in the garden and smell the roses. I left my job to avoid burn-out, I don't want to find myself facing that again!
The fact is that there is an awful lot that we're all doing that we don't HAVE to be doing, and this is the perfect opportunity to figure out what those things are.
With lockdown measures set to ease up very soon and life starting to move towards some version of normality, it's a good idea to look at what you can take out of this experience that will make your life better. How have you adapted to the changes? How can you build those changes into your work going forward?
I think if there's one thing we've all been reminded of during lockdown, it's how precious life is; it's challenged us to reassess what really matters and to define what's most important. So, as we slowly emerge from these strange and unsettling lockdown days, we have the opportunity to take what we've learned and use it to shape our lives for the better.
Slow down, save time, work smart, and don't forget to smell the roses!